As the seasons change, so does our fashion. It's an exciting time to experiment with new styles, colors, and patterns. If you're looking to refresh your wardrobe and stay on top of the latest trends, you've come to the right place. In this article, Amore Classic will explore the best fashion trends to try this season. Get ready to embrace your style and make a statement with these fabulous trends!
Bold and Beautiful: Statement Sleeves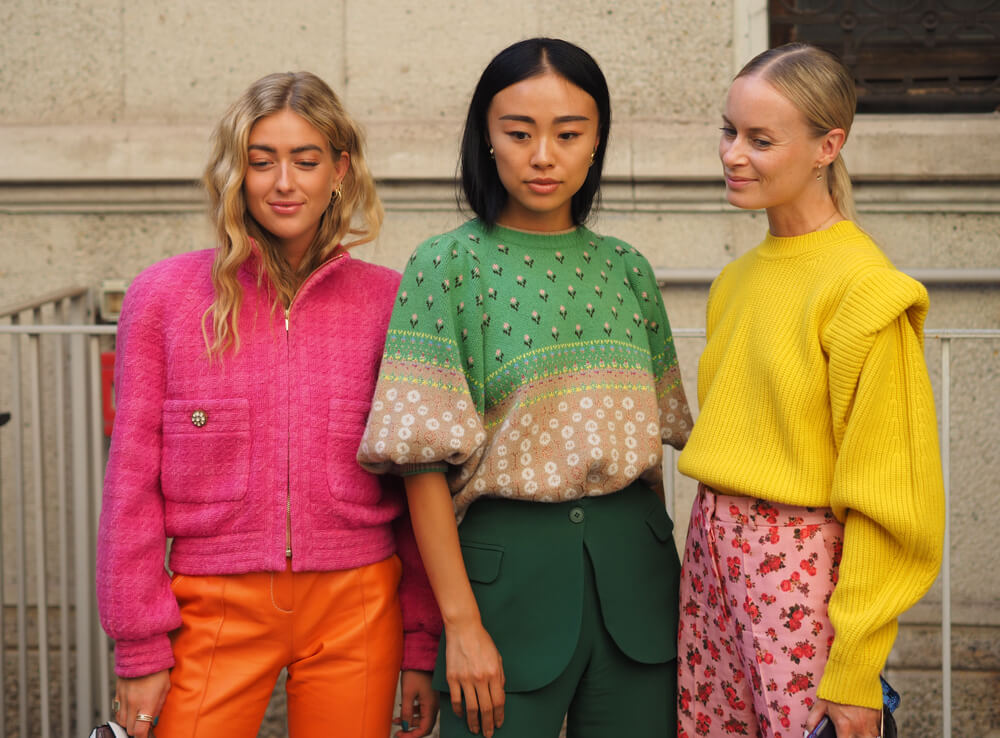 Make a dramatic entrance with statement sleeves that demand attention. This season, voluminous and exaggerated sleeves are in vogue. Whether it's puffed sleeves, bishop sleeves, or balloon sleeves, these eye-catching details add flair and a touch of romance to any outfit. Opt for a blouse or dress with statement sleeves to instantly elevate your look and showcase your fashion-forward side.
Relaxed and Chic: Oversized Blazers
Who says blazers are just for the office? This season, oversized blazers are taking center stage in both casual and formal settings. These roomy yet structured blazers add a touch of sophistication to any outfit. Pair them with tailored pants or jeans for a chic and effortless look. Choose blazers in neutral tones like beige, gray, or camel for versatility, or go bold with vibrant colors to make a statement.
Comfortable Elegance: Wide-Leg Trousers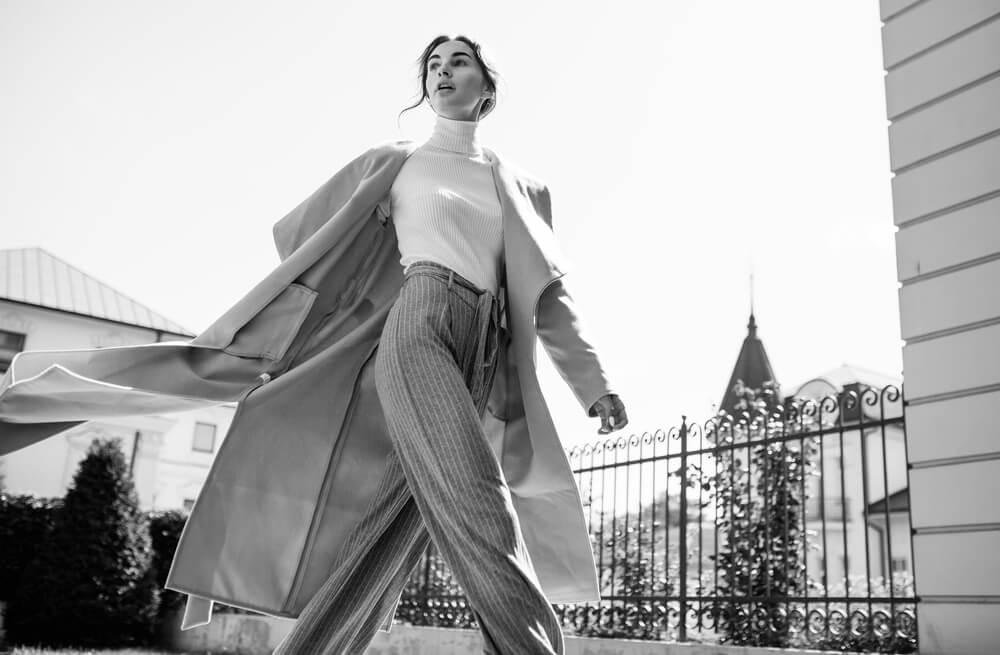 Say goodbye to tight-fitting pants and embrace the comfort and elegance of wide-leg trousers. Perfect for both work and play, these flowy bottoms exude a sense of relaxed sophistication. Pair them with a fitted blouse or a tucked-in t-shirt for a balanced silhouette. Choose high-waisted styles to elongate your legs and create a flattering shape. From classic neutrals to bold prints, wide-leg trousers offer endless possibilities for stylish ensembles.
Vibrant and Playful: Colorful Prints
Inject some joy and vibrancy into your wardrobe with colorful prints. From bold florals to abstract patterns, prints are a great way to express your personality and liven up any outfit. Embrace the power of mixing and matching prints, or make a statement with a head-to-toe printed ensemble. Don't be afraid to experiment with different color combinations and let your creativity shine through.
Timeless Charm: Midi Dresses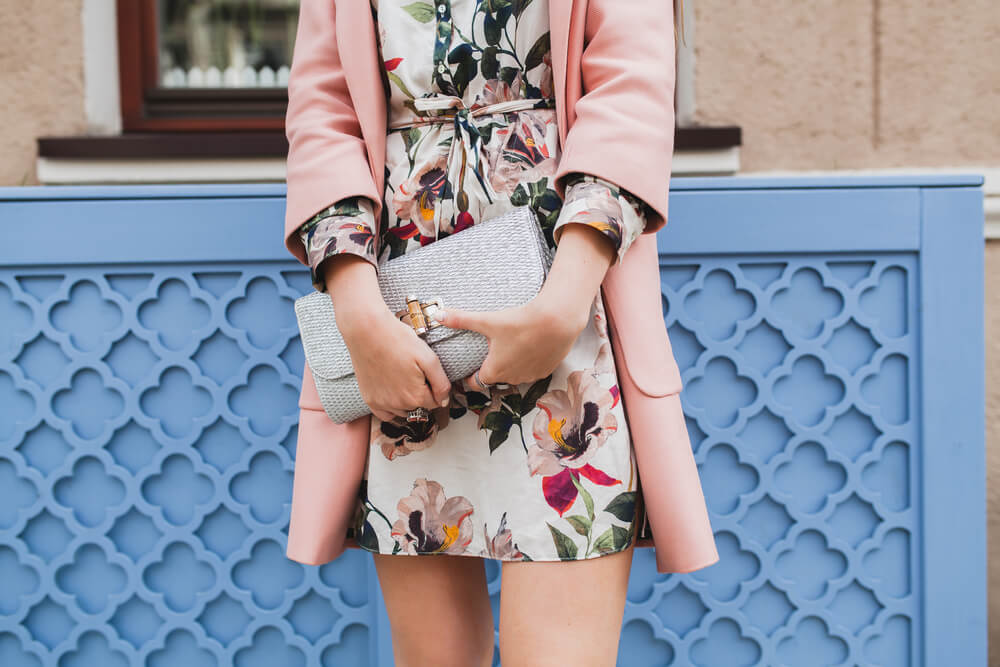 Midi dresses continue to reign supreme this season, offering a perfect blend of sophistication and versatility. These dresses hit below the knee and are flattering on various body types. Opt for flowy fabrics and feminine silhouettes for a romantic and ethereal look, or choose tailored styles for a more polished and chic vibe. Pair your midi dress with ankle boots or heels to complete the ensemble, making it suitable for both day and night occasions.
Effortless Edge: Chunky Boots
Add a dose of edginess to your outfits with chunky boots. These statement footwear pieces are not only fashionable but also practical, providing comfort and stability. Pair them with flowy dresses or skirts for an unexpected contrast, or wear them with jeans and a leather jacket for a cool and casual look. From ankle boots to combat boots, there's a style to suit every taste and elevate your outfit to the next level.
Classic Revival: Turtleneck Sweaters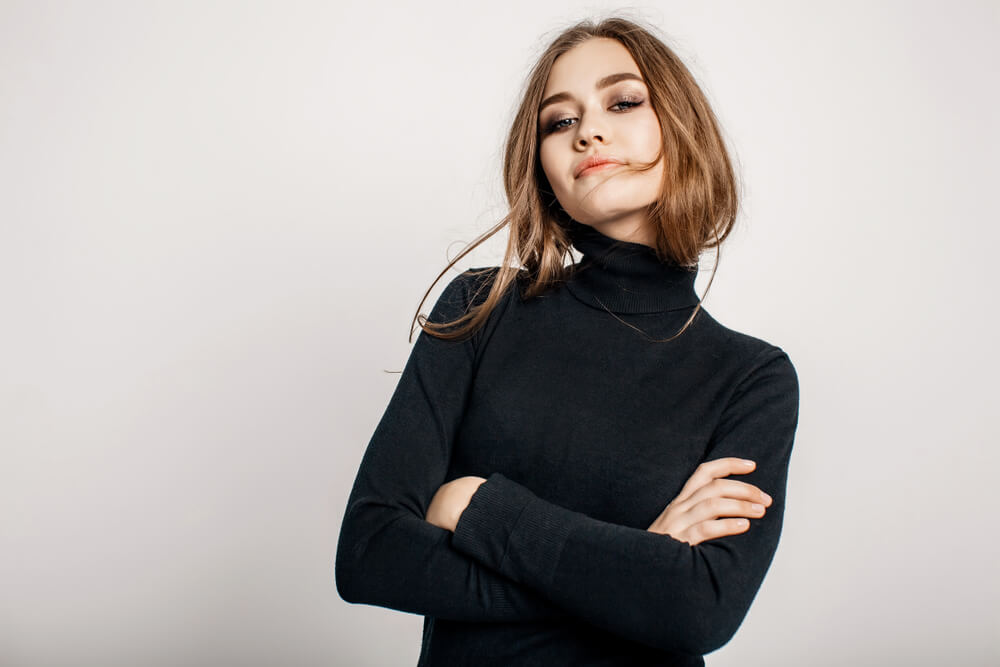 Stay cozy and chic with the timeless appeal of turtleneck sweaters. These wardrobe staples are making a comeback this season, offering endless styling options. Opt for a slim-fit turtleneck to layer under blazers or jumpsuits, or choose an oversized turtleneck for a cozy and relaxed vibe. Pair them with jeans, skirts, or tailored pants for a polished and sophisticated ensemble that will keep you warm during the colder months.
Conclusion:
With the arrival of a new season comes an opportunity to refresh your wardrobe and embrace the latest fashion trends. From statement sleeves to oversized blazers, wide-leg trousers to colorful prints, there's a trend to suit every style and personality. Experiment with these fashion-forward looks and let your creativity shine.
Remember, fashion is about expressing yourself and feeling confident in what you wear. Don't be afraid to step out of your comfort zone and try something new. Embrace the trends that resonate with you and adapt them to your own personal style. Fashion is a form of self-expression, so have fun with it!
When incorporating these trends into your wardrobe, remember to keep your own body type, preferences, and lifestyle in mind. Fashion is not one-size-fits-all, and it's important to choose pieces that make you feel comfortable and empowered.
Additionally, don't feel pressured to follow every trend that comes along. Select the ones that truly speak to you and align with your personal style. Fashion is ever-evolving, and it's perfectly fine to pick and choose the trends that resonate with you the most.
Lastly, remember that confidence is the ultimate accessory. No matter what trend you're rocking, wear it with pride and carry yourself with confidence. When you feel good in what you wear, it will radiate through your entire demeanor.
So, get ready to embrace the best fashion trends of the season and let your style shine. From statement sleeves to oversized blazers, wide-leg trousers to colorful prints, there's something for everyone. Take inspiration from these trends and make them your own. Fashion is an exciting journey of self-expression, so have fun experimenting and discovering new looks that make you feel like the confident and stylish woman you are.
Now, go out there, embrace the season's hottest trends, and create fabulous outfits that showcase your unique style. Happy styling!